Challenging times require extraordinary actions.
In order to meet the current requirements regarding access control and social distancing we designed an inexpensive product that offers you valuable assistance in dealing with the daily customer flows.
COUNTME regulates access to the sales area fully automatically in an easily understandable traffic light system. Equipped with a proven clamping frame, programmed LED stripes and appropriate sensors for recording customer flows. In combination with an intuitive and effective app for Android and iOS, COUNTME ensures the counting of customers when entering and leaving the sales floors.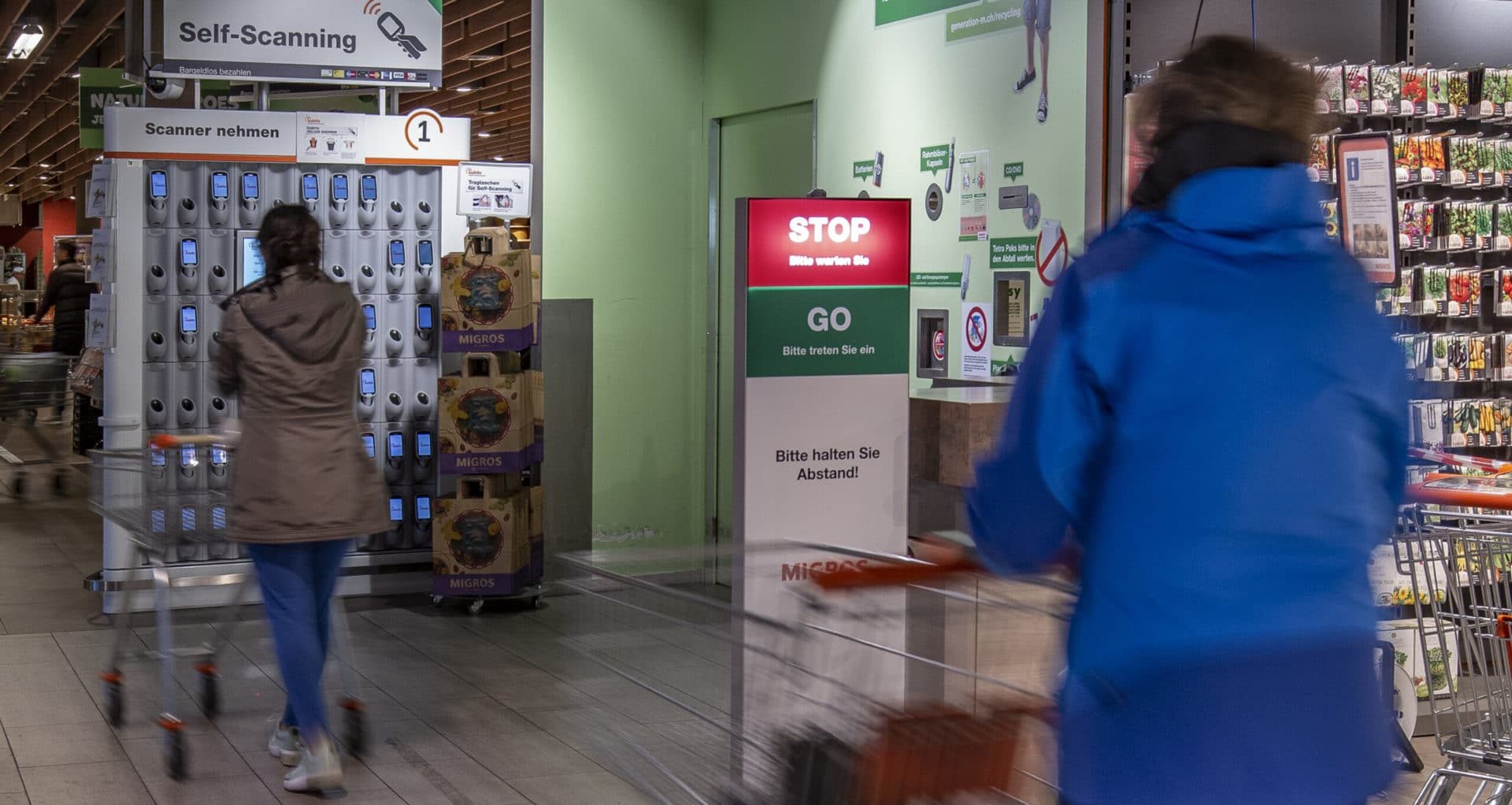 IN TURBULENT TIMES, THE SIMPLEST SOLUTION IS OFTen THE RIGHT ONE.

UNLIMITED POSSIBILITIES & EASY OPERATION
Thanks to the plug and play approach, setup only takes a few minutes.

INEXPENSIVE AND EFFICIENT
Reduces fixed costs to a minimum and creates the necessary transparency.

COUNTME® APP
Control and monitoring is very easy using the COUNTME® APP

FACT-BASED ANALYSIS
If required, the system can also be supplemented for an analytics platform.

CONTINUOUS DEVELOPMENT
Acoustic and visual features successfully complement COUNTME®.
COUNTME® is everything that is needed for a reliable survey of customer frequencies.
Setting up COUNTME® is easy. Installation can be carried out in just a few steps without technical expertise and calibration is conveniently done by using the COUNTME® app. Plug&Play ready.
There are three basic requirements for the installation of COUNTME®:

Floor plan
In order to plan the deployment as best as possible, we are primarily dependent on plans for the entry and exit situation

power connection
For the commissioning of the COUNTME® totems, we need access to the power grid in the vicinity of the intended location

Mobile Device
Any common smartphone can be used to operate the CountMe® app (iOS and Android).
Our totems regulate access with an easily understandable traffic light system: fully automatic, simple and inexpensive. Equipped with our proven stenter frame, solid base plate, programmed LED stripes the totem, in combination with a simple but effective software, counts inbound and outbound traffic.
Plug & Play ready
Stenter frame
Conceived from the proven and individually applicable tenter frame system, the CountMe® totem can not only be used to regulate people flow , but can also later be used as an advertising platform, signage element and customer information system.
textile printing
A high-quality textile fabric is printed for the totem and can be individually designed.
LED module
The built-in LED module has the format of 40 x 40 cm (Pro) or 30 x 30 cm (SLIM).
Acoustics
If an inattentive customer enters the sales area even though the traffic light is red, an acoustic signal notifies him and others that he must not enter right now.
Wi-Fi
Our toten includes a local WiFi network, via which the CountMe® app can be connected. This network has an encrypted access. The local WiFi network is offline - but if required it can be equipped with an additional module to make real-time data accessible online.
Accesories
CountMe® is a unique system that incorporates individual needs quickly and easily. Examples are the following:
LED warning light
In sunlight it can happen that even the strongly illuminated LED module is not always clearly perceptible. Therefore we have developed an ultrabright LED booster, which is visible even in strong sunlight.
Repeater
If a store operator wants greater coverage of the local CountMe® WiFi, this can be easily achieved with a range extender.
Access restriction
We are continuously testing further helpful functions that will make the entry&exit-situation even more secure and more clearly. We would be happy to tell you more about it in a personal conversation.
Dimensions (H x W x D): 1300 x 300 x 45 (mm)
Footplate (H x WXT): 300 x 300 (mm)
Weight8 kg
Power supply: 100V – 240V / 50Hz
Power consumption: 50
WiFi Local WiFi to connect to the app, no internet connection necessary
In addition to infrared sensors for simple customer counting, 3D camera sensors are also available. In addition to standard applications such as frequency counting, they also provide evaluations for zone occupancy, dwell and waiting times and heat maps.
CountMe® uses 3 different surveys
1. The use of a 3D stereo vision sensor enables the highest possible measurement accuracy (Pro)
2.a The use of the infrared motion sensor supports the survey of customer flows (slim)
2.b The use of a remote control for the traffic light puts the responsible employee at the checkout in charge (Slim)
Mounting types
While the sensor for CountMe® Slim is always built into the housing of the pillar, the sensor for CountMe® Pro is always mounted above the entrance. In order to be able to react to the different structural conditions, different types of installation were developed for CountMe®. Whether for wood or glass, whether as a hanging installation or fixed to the ceiling - CountMe® can be used anywhere.
Privacy Policy
Data privacy and security
20180720_PC-Series_Security_and_PrivacyV12
EPS certificate (data protection)
20190220_eps_Certificate_Xovis
EPS certificate (data privacy)
20190220_eps_certificate_Xovis
With the included CountMe app, our customers have a valuable monitoring tool that guarantees a constant overview of the current customer capacity in the store. Furthermore, the app control enables an immediate and uncomplicated reaction to new regulations.
The app fulfills four basic tasks for CountMe®
The app shows your staff the current occupancy in real time.
The app notifies your staff if the maximum occupancy is exceeded.
The traffic light can be switched to red at any time via the app.
The app calibrates the sensors during installation (Pro).
Multilingual
The app is designed in several languages ​​and is currently available in German, English, French and Italian. An extension is possible on request.
Operating system
The app can be used on iOS and Android.
COUNTME PRO

COUNTME PRO MINI

COUNTME SLIM

Multiple in- and outputs

High precision sensor for versatile use

Simultaneous entry and exit for several people

Configuration via App

Steles sand solution (mobile)

optional:

Connection to analytics platform

Expansion with additional sensors

Heatmaps

Zone occupancy

Dwell / waiting times

Event and flow of people data

Multiple in- and outputs

High precision sensor for versatile use

Simultaneous entry and exit for several people

Configuration via App

wall mounting

optional:

Connection to analytics platform

Expansion with additional sensors

Heatmaps

Zone occupancy

Dwell / waiting times

Event and flow of people data

Common entrance and exit

Infrared sensor or manual control

Single entry and exit only

Canalization necessary

Configuration via App

Space-saving stand solution
Typical store area situations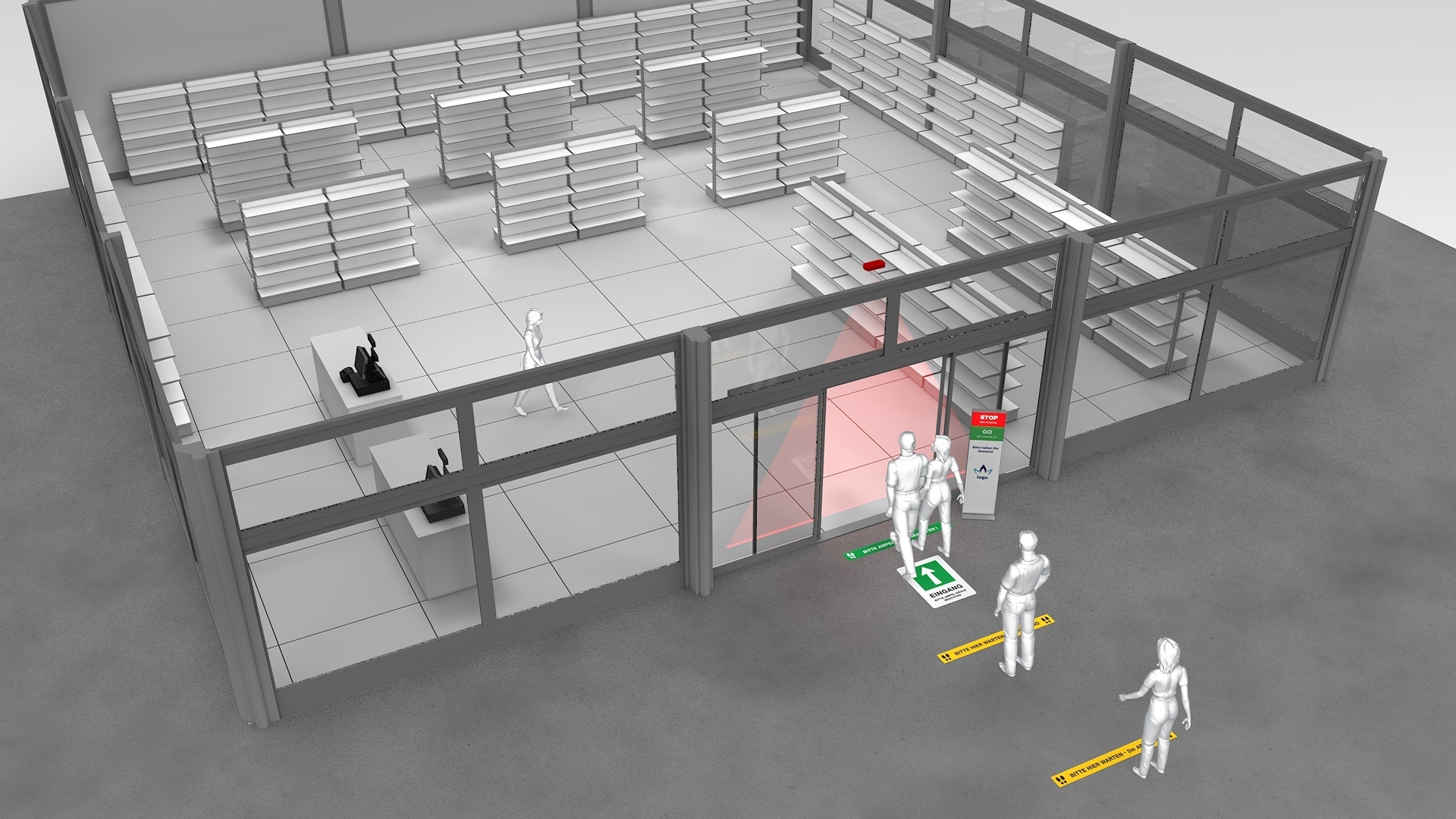 Central entrance and exit
The sales area is entered and left through one general entrance.
Example:
Petrol station shops, boutiques, train station and airport shops, etc.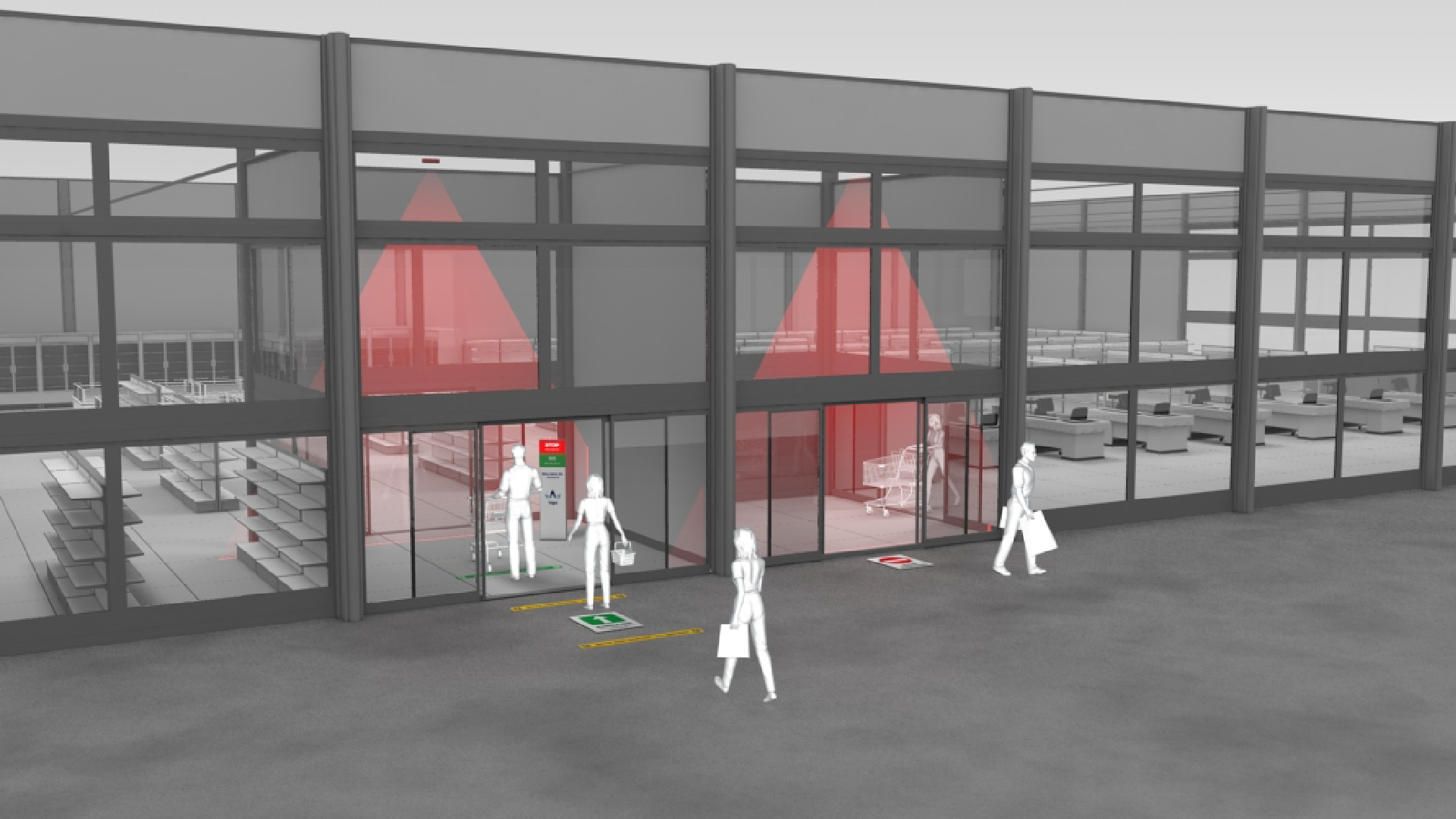 Separate entrance and exit
The sales area is entered through an entrance and left through a separate exit.
Example:
Events and due to the current situation, artificially separated entrances and exits.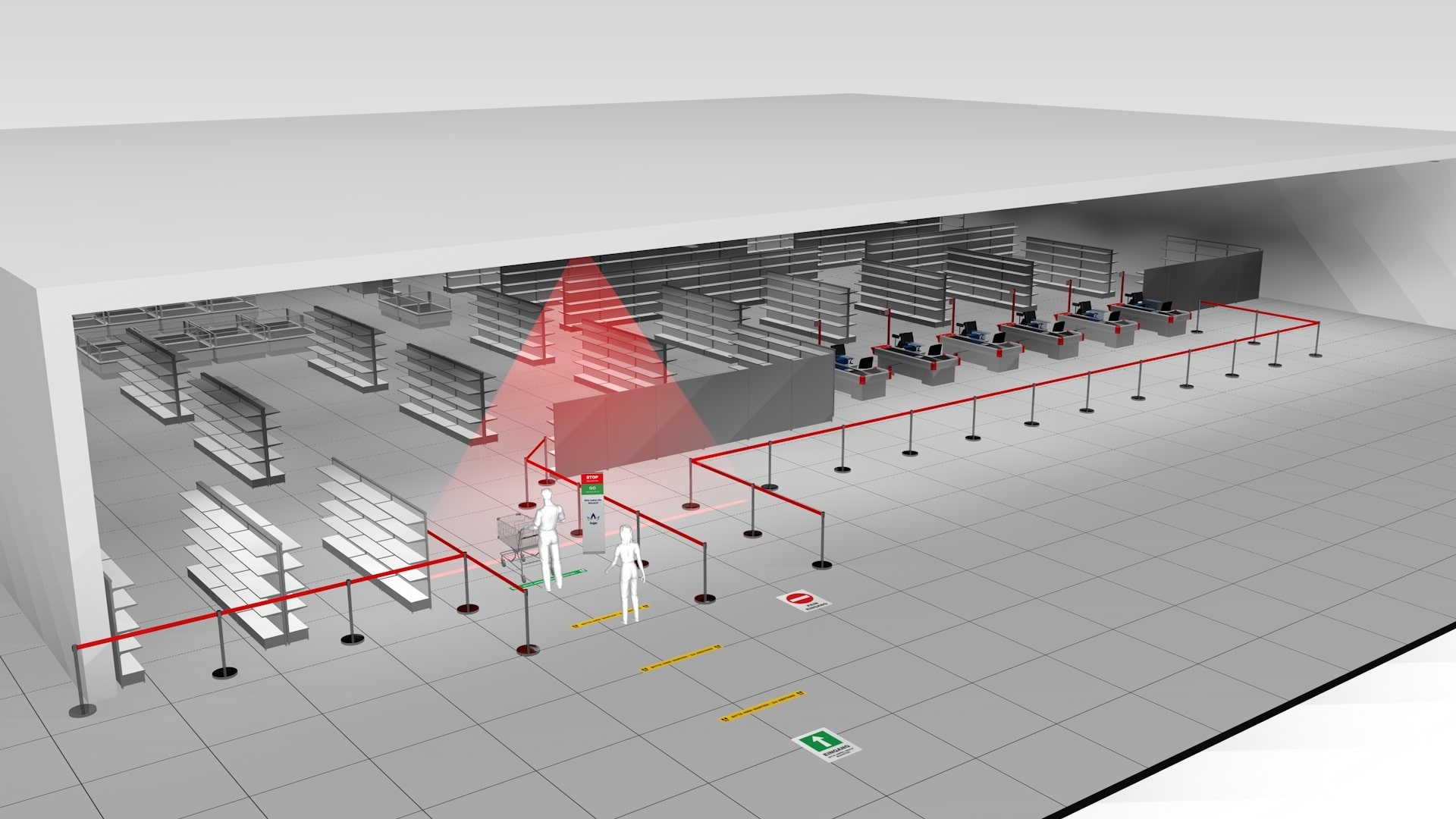 Open sales area
Shops with an open entrance over a large width.
Example:
Sales areas in shopping center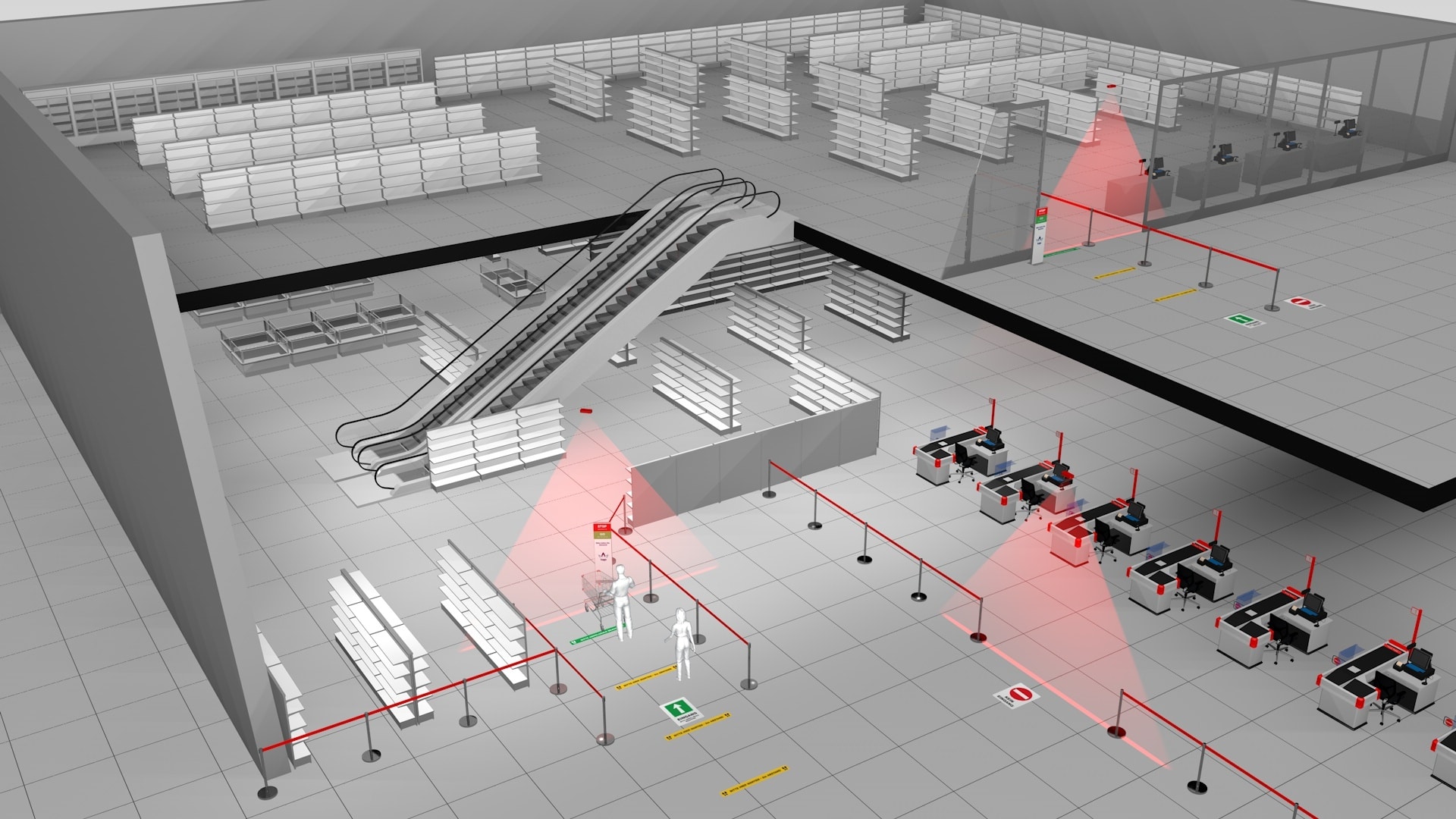 Shopping center / many entrances
Large sales areas which have different entrances and / or extend over several floors.
Example:
Large sales areas in shopping malls, channeled customer guidance (e.g. Ikea)
Exemplary chart of CountMe Pro
Why COUNTME® Pro and COUNTME® Pro Mini ?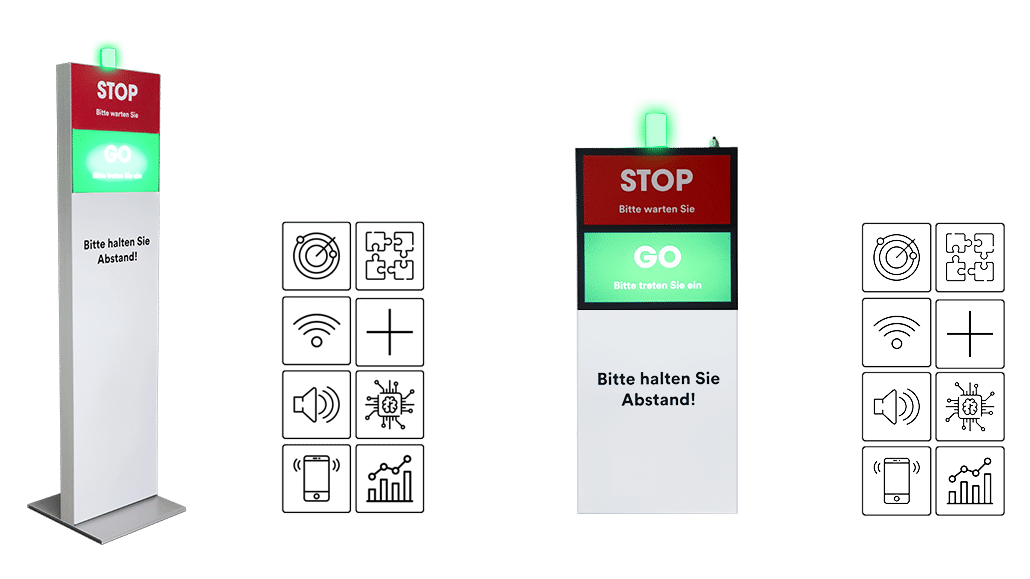 Precise data collection for even more clarity


One sensor, many possibilities

Optional analytics platform
Overview of the entire branch network
With COUNTME® Pro and COUNTME® Pro Mini you get the ultimate metering instrument for controlling your visitor and customer flows.
Intended for everyone who doesn't want to be held back by borders.
For everyone who questions the status quo. And for those who want to be one step ahead.
TV report about CountMe Pro in Zurich Zoo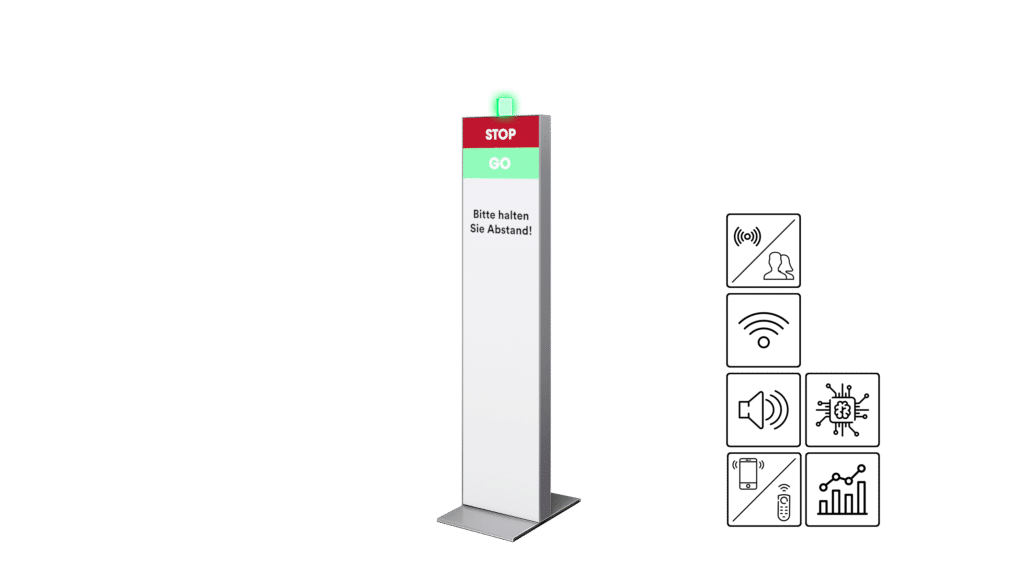 Option 1: Manual remote control

Option 2: Control via COUNTME® APP
COUNTME® Slim is a proven solution that has been reduced to a minimum.
COUNTME® Slim can be controlled manually via the keyboard or via two sensors with the CountMe app
... for the most functional, versatile and high quality customer flow management system?
The principle of CountMe Kit is simple: Use "the brain" and build your individual system around it. It can easily be combined with existing systems and components. Use existing synergies, benefit from low investments and convince yourself by the versatile and long-term application possibilities.



One product, many possibilities



"The Brain" enables you to extend the system to your individual needs.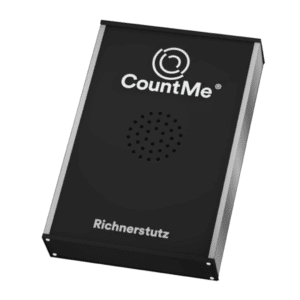 Simply use all of your existing systems and components
or add specific additional functions that you need.
| | | |
| --- | --- | --- |
| Add a sensor to enable automatic customer counting. | Add a column or wall mount option. | Add a screen and combine it with advertising. |
| Order any reusable fabric prints for your column. | Add the ultra bright LED element to be clearly visible even in direct sunlight. | Add audio signals as additional communication tools. |
| Connect our system to your automatic doors. | Monitor your business or even your entire branch network. | This is just the beginning: Program and develop every additional interaction you need! |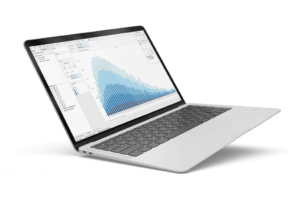 The analysis platform
In connection with our analysis platform, we offer you the evaluation and further development of the collected data in real time and on demand.
The data is interpreted based on your individually defined KPIs, whereby the platform supports you in making targeted decisions and measures faster and more efficiently - right up to data-based forecasts.
Makes data understandable
The CountMe® platform provides everything you need to quickly and effectively compare the data collected, interpret developments and even make forecasts. The data is available anywhere and at any time.

Patterns become visible

Findings and helpful conclusions can be drawn quickly using modern diagrams and representations. The relevant data are made visible and can be interpreted and processed in a generally understandable manner.

Forecasts are made possible
Thanks to our close cooperation with IBM Analytics, forecasts and predictions can be derived from your data in order to better understand your customers.
Scalable

Whether for individual users or for an organization: the CountMe® Platform can be scaled according to the needs of its use.

Responsive
No matter where and no matter which device: via the CountMe® Platform, your data can always be displayed.

Remote maintenance / updates
Remote maintenance can be implemented quickly and easily and software updates are carried out automatically.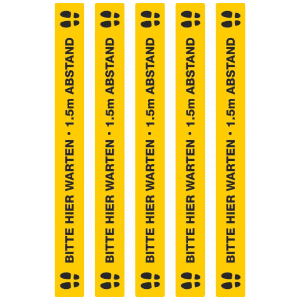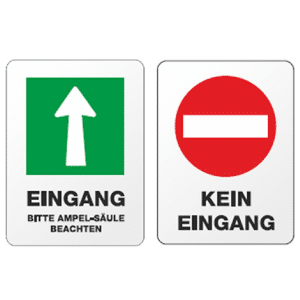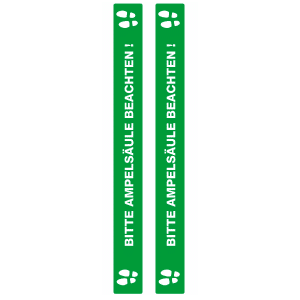 ... The ideal addition to any variant of CountMe.
Even more options for CountMe®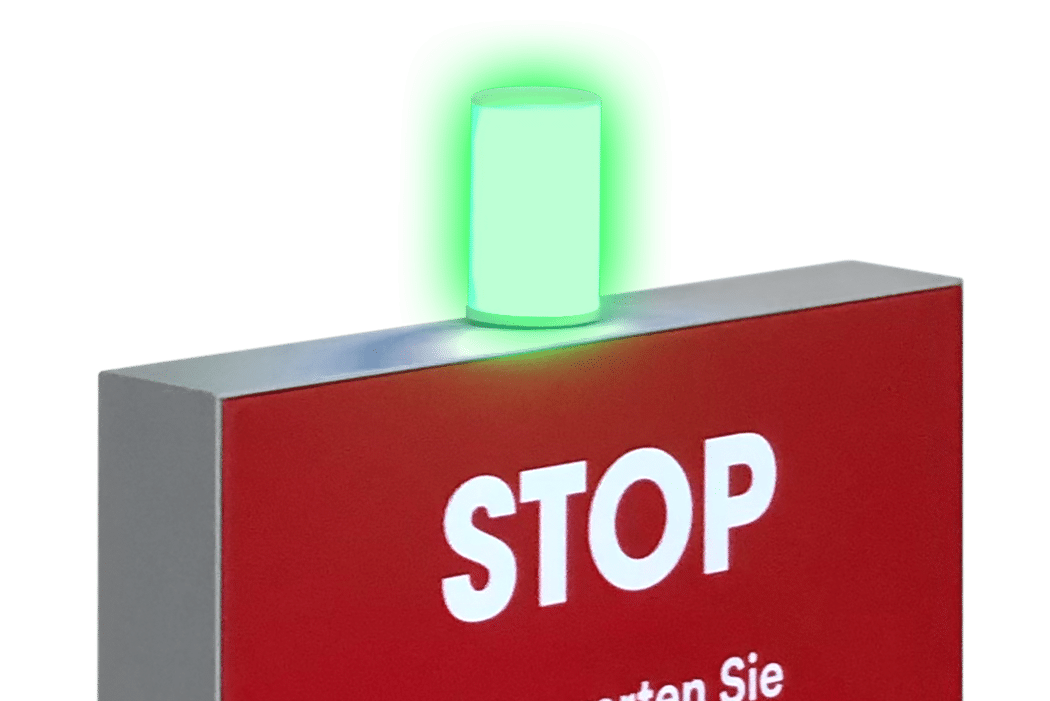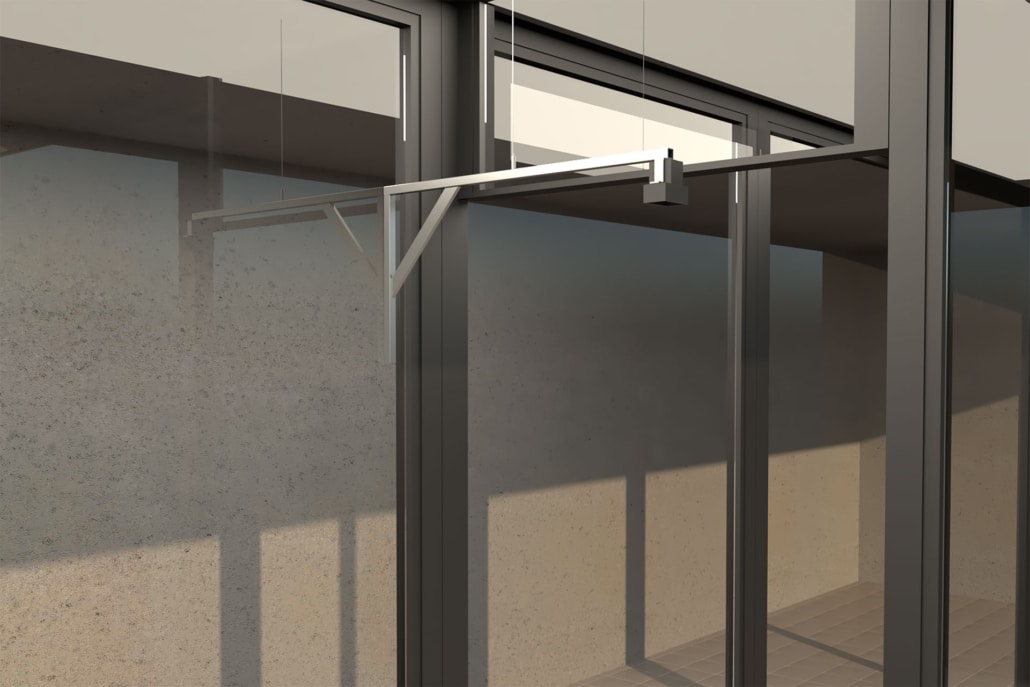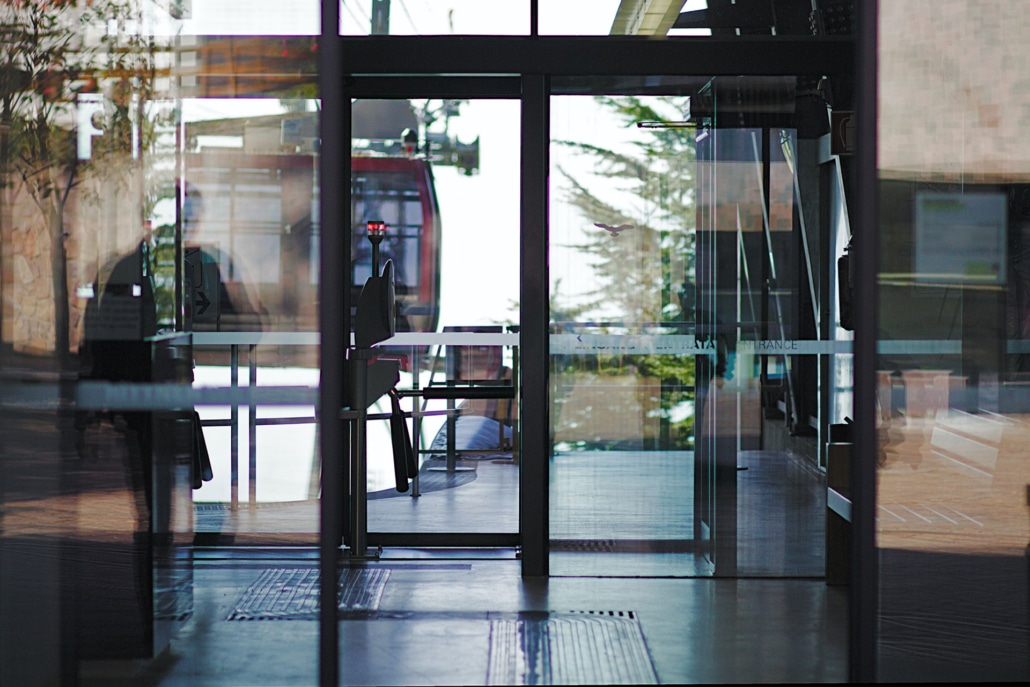 Connection to door system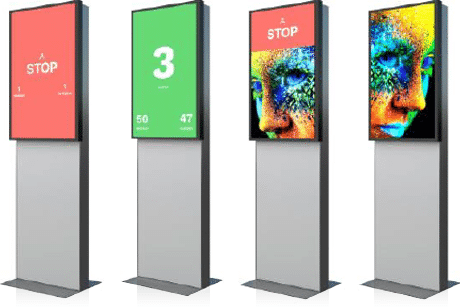 CountMe is already in daily use with these customers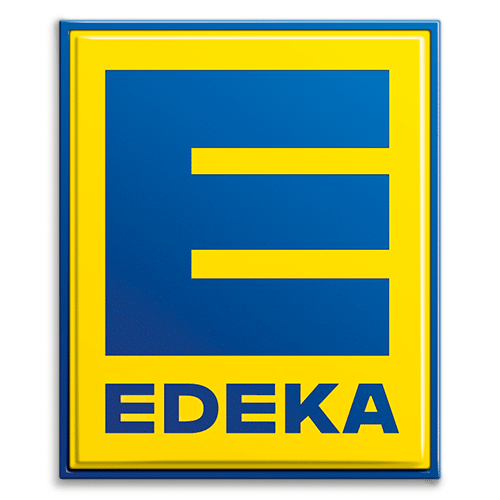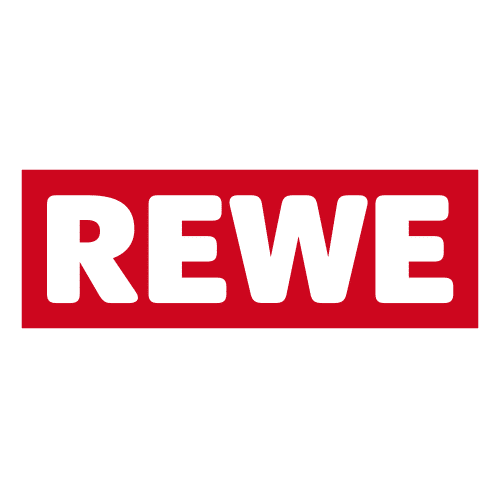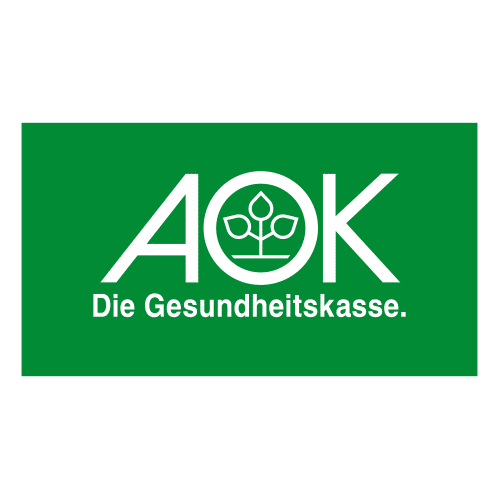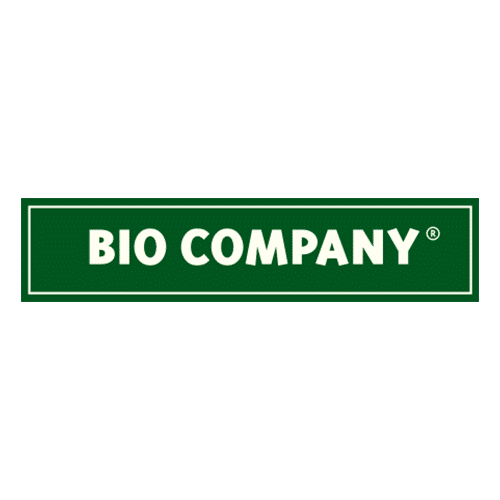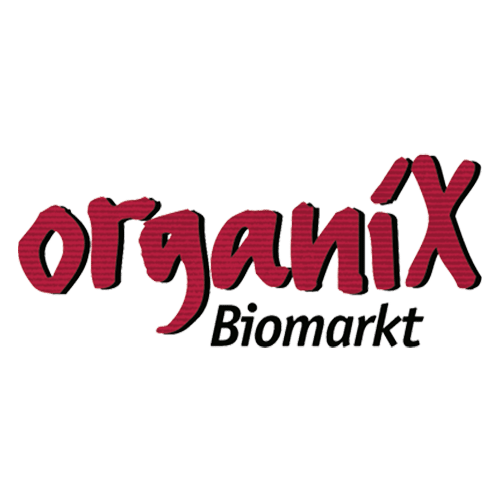 BIO-Online.de
"With traffic lights against the second wave in Berlin and Hamburg"
Bild.de
"Lidl is now regulating customer admission digitally!"
Stuttgarter-Zeitung.de
"In Stuttgart, a system developed by the Steinbeis researchers has passed its practical test."
Tagesschau.de
"The traffic light at the entrance regulates customer traffic in Sebastian Meinhardt's Inselmarkt"
In turbulent times, the simplest solution is often the right one.
Do we have your attention?
We would be happy to make you an unbeatable offer. You can reach us during the usual business hours at +49 711 22 00 or at info@netvico.com
netvico GmbH
Talstr. 41
70188 Stuttgart
Phone +49 711 22 00
Fax +49 711 22 00
info@netvico.com
Contact Us
We will contact you personally as soon as possible.