organization structure
Flat hierarchies with short decision-making paths. In addition, we offer a large scope for your own ideas and initiative in your own area of ​​responsibility.
total time
Flexible and trustworthy working hours with a core time from 10:00 a.m. to 16:00 p.m. (flextime). In addition, we offer the option of remote working by prior arrangement.
Vacation
Annual vacation entitlement of 28 working days. In addition, special leave is granted for special family events.
Transportation
Good public transportion connection. The next bus and subway stop is a 2-minute walk away.
Lunch break
We enjoy numerous offers from restaurants, supermarkets, snack bars, cafes, parks etc. during lunch break.
Drinks
Nobody will dehydrate with us. (Sparkling) Water and tea are free for everyone. Our employees receive coffee in different variations for a minimal fee.
Fresh fruit
Vitamins are for free as well! We get fresh fruit from an organic farmer in the region
Job & family
We support you with childcare costs and offer various part-time models.
Company health management
The health of our employees is very important to us. To this end, we regularly organize events, such as health days with campaigns for healthy eating and a healthy and strong back.
Further Training
Whether internal or external training courses - our employees have individual training opportunities available.
Company celebrations & activities
Christmas party, breakfast together, Stuttgart run - just to name a few.
Company pension plan
We offer our employees the opportunity to take out voluntary company pension plans and make provisions for their future.
postal packages
Since accepting parcels for private online shopping at home is often a bit difficult, our employees can have their parcels sent to us at netvico.
Kicker
... and yes, of course we also have the obligatory kicker!
Professionals
Are you looking for a new challenge or do you want to change your career? Whether IT development, project management, IT service & support or administration. We are always looking for skilled people. Apply now.
Graduates
Have you successfully completed your studies or are you about to do so? When you join us, you jumpstart into the business world. The helpful and friendly interaction of our employees with one another, getting to know our departments and an organized induction process make it easier for us to take on responsibility for our own tasks and projects at an early stage.
Trainee
We educate! With us you can complete an apprenticeship as IT specialist for system integration, IT specialist for application development or media designer for digital & print. From day one you are part of the team and work in day-to-day business.
students
Do you have an exciting topic for a bachelor's or master's thesis? Let us know and we will see together how we can shape it. If you are interested in a working student position, please do not hesitate to contact us. We check possible assignments for you.
Interns
Regardless of whether you are a pupil or a student: You can also do an internship with us. Simply send us your application documents stating the period and duration of the internship.
Initiative
No suitable job offer? We look forward to receiving an unsolicited application stating the desired area of ​​activity, starting date and salary expectations.
(SENIOR) FRONTEND DEVELOPER (M / F / D) WITH FOCUS ON ANGULAR
Netvico GmbH is a technology and service company with expertise in the areas of digital signage and smart data. As a full-service provider, we provide our customers with advice and support in all project phases, from the conception of the applications and the design of the content to the design of the hardware and software and the operation of digital networks as well as service and support. We realize the demanding goals and wishes of our customers with personal passion, technical know-how and award-winning software and hardware solutions.
Well-known customers from trade, industry and public institutions rely on our expertise.
Do you want to work in a young, agile software development team, with new ones? Employing technologies and being motivated to work on logically complex tasks that challenge you every day? Then you are exactly right with us!
Tasks that await you:
Responsible for the planning and implementation of the timely and quality-oriented development and further development of software solutions

Checking requirements and solution concepts as well as ensuring compliance with software design guidelines

Various projects including the associated familiarization with new technologies

Close cooperation, coordination and finding solutions within the development teams and with the specialist departments
This is what we want from you:
Completed degree in computer science or a comparable qualification

Very good knowledge of Angular 6+, Javascript, Typescript, HTML5, CSS

Experience in the use of web development technologies (node.js, express.js, MySQL, MongoDB, Redis and Docker)

Knowledge and experience with GIT and GIT workflows as well as CI / CD practices and systems

Ideally, experience in working together in the agile environment of a SCRUM development team

Structured, independent, systematic and solution-oriented way of working as well as pronounced quality awareness

Good knowledge of German and business fluent English skills are an advantage

High social competence, enthusiasm, communication skills and teamwork skills
We offer you:
A demanding, exciting challenge in an innovative company for digital communication solutions

Family corporate culture with flat hierarchies and short communication channels

Flexible working hours and home office options

A lot of leeway for ideas and initiative in your own area of ​​responsibility
Have we convinced you? Then send us your detailed application Your earliest possible starting date and your salary expectations by email an: recruiting@netvico.com
Don't hesitate, apply now!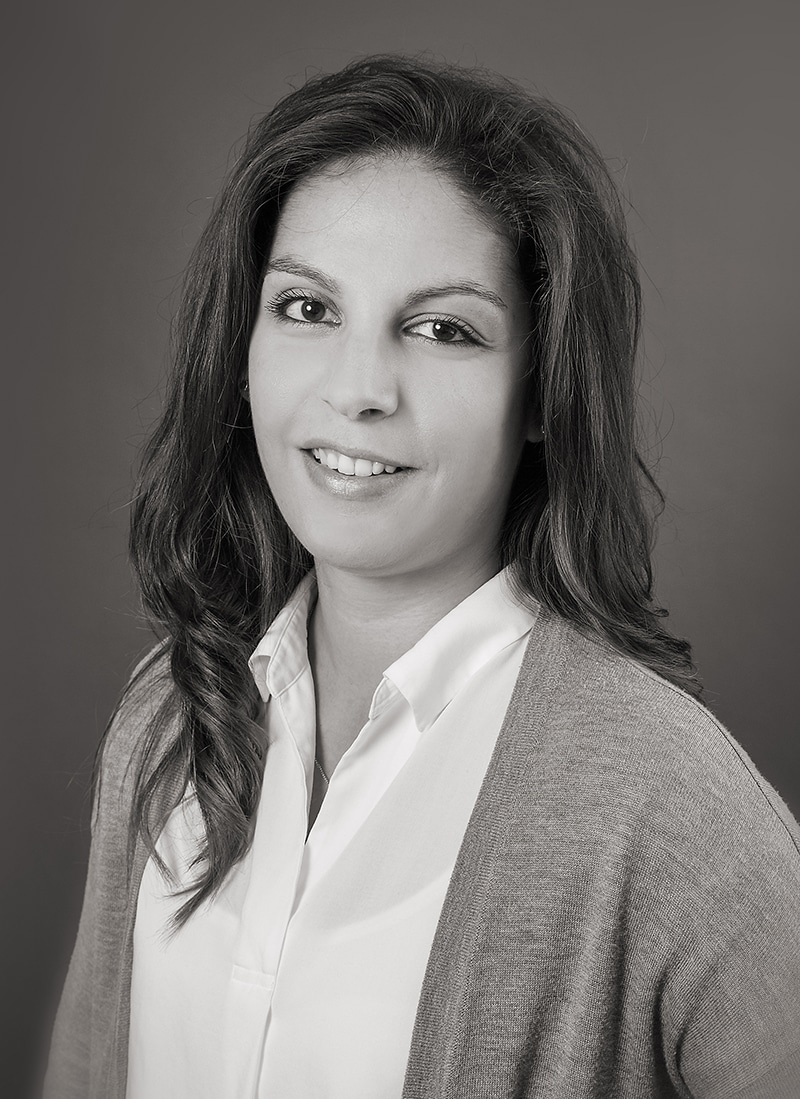 Maria Draganidou
HR & Quality Management